Artemis Art's current exhibition is young Malaysian artist Kimberley Boudeville's first solo exhibition entitled My Journey. The exhibition began on Saturday, 31 October 2020 and is scheduled to continue its run until Thursday, 10 December 2020.
An artist's debut exhibition is always an important milestone in their career, a statement that confirms their commitment to a vocation that they have chosen. Kimberley's first solo is certainly important for this reason, but it is also meaningful for another more personal reason.
The young artist lost her father to cancer in late 2019, and so My Journey is also Kimberley's tribute to her late father, commemorating one year of his passing. Some of the artworks in this exhibition were created during his illness, but the majority of them were done earlier this year during the initial stages of the Malaysia-wide Movement Control Order (MCO) in March and April.
With an exhibition of this nature, melancholy and sadness are to be expected, but these emotions manifest themselves intertwined with flashes of positivity and glimmers of hope. More than just a statement of sorrow, My Journey is a catharsis, the process of creation becoming the panacea for Kimberley to help her come to terms with the hand that fate had dealt her family. Surely, losing a parent is devastating for anyone, but through these works one cannot help but feel that art has become a means for her to heal, and to emerge a stronger individual. And seeing the talent that she possesses, a future we dare venture will be one that will see Kimberley achieve great heights as a visual artist.
As an individual, Kimberley believes that everything she does in life must be meaningful; so too her art practice. It is for this reason that this young artist has pledged to donate a portion of the sales proceeds to the Ronald McDonald House Charities.
Due to the Conditional Movement Control Order that most of Malaysia is currently under, and which has been extended until 6 December, we have not been able to do a proper opening for the exhibition. However, visitations are still possible by appointment.
The following are key links to online resources for the exhibition:
For high-resolution images of the artworks, arrangements for email interviews with Kimberley Boudville, or any other additional information, kindly contact Artemis Art via the correspondence details included at the bottom of this press release.

Kimberley Boudville
Letting Go (2020)
Acrylic on Canvas
30 cm diameter (4 panels)
90 cm diameter (1 panel)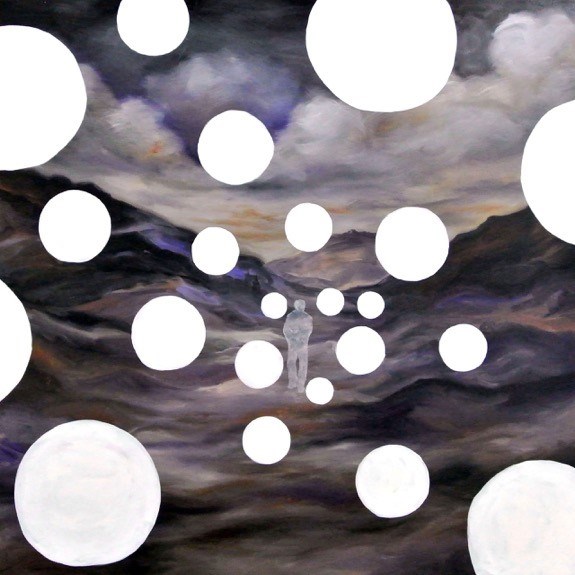 Kimberley Boudville
Will I See You Again? (2020)
Oil on Canvas
122 x 122 cm

Kimberley Boudville
Close To You (2019)
Ink on Paper
160 x 65 cm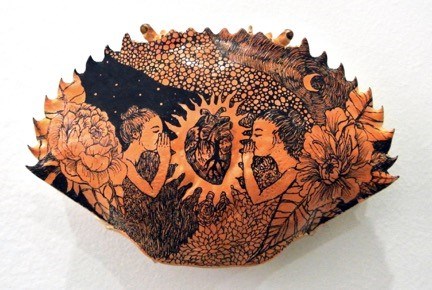 Kimberley Boudville
The Sun (2019)
Ink on Crab Shell
33 x 39 x 8 cm (framed)