This year, River City introduced a new art form to Bangkok. FROM MONET TO KANSINSKY – part art, part education, part entertainment – was a unique experience that created a sense of wonder for 60,000 people of all ages and all backgrounds over its 12-week showing at River City Bangkok.
For the price of a cinema ticket, 'M2K' as it became known as it flooded social media, had people standing quietly, side-by-side in a darkened room – families, loved ones and strangers. Hundreds of people at a time, dumbstruck with the beauty of the world's most important paintings accompanied by some of the world's most memorable musical compositions.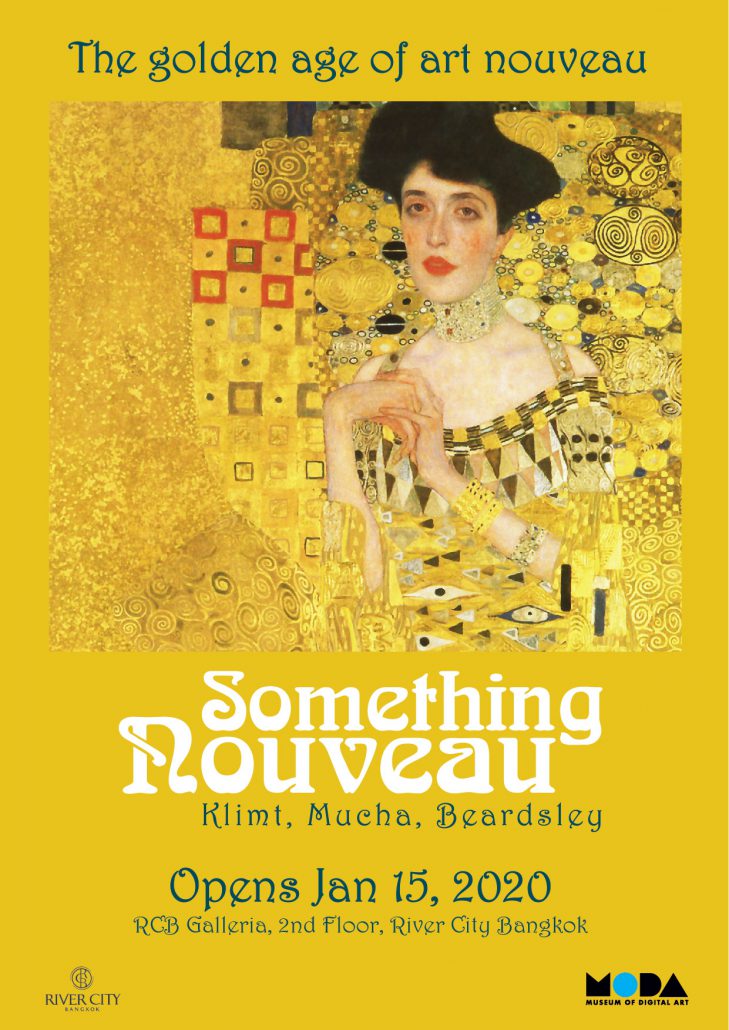 The new art form is digital. Treasures of the art world, deciphered by experts, brought to life through animation, with key elements magnified, brushstrokes imagined, and edited in time with music by famous composers and musicians.
And so it will be at MODA, Thailand's first Museum of Digital Art located at River City Bangkok.
Visitors to MODA will be treated to exhibitions like FROM MONET TO KANDINSKY and ITALIAN RENAISSANCE. The first for 2020, opening January 15 until April 16, is "Something Nouveau" featuring the artists of the golden age of Art Nouveau: Klimt, Mucha and Beardsley. 
Another part of MODA will be specially created digital landscapes for the visitor to wander into. Laser and projected light with a dramatic audio environment: an immersive experience in which visitors can lose themselves. 
Screen-mounted headsets are becoming more sophisticated; their ever-evolving digital content enabling the wearer to take part in games and virtual-reality journeys into the unknown.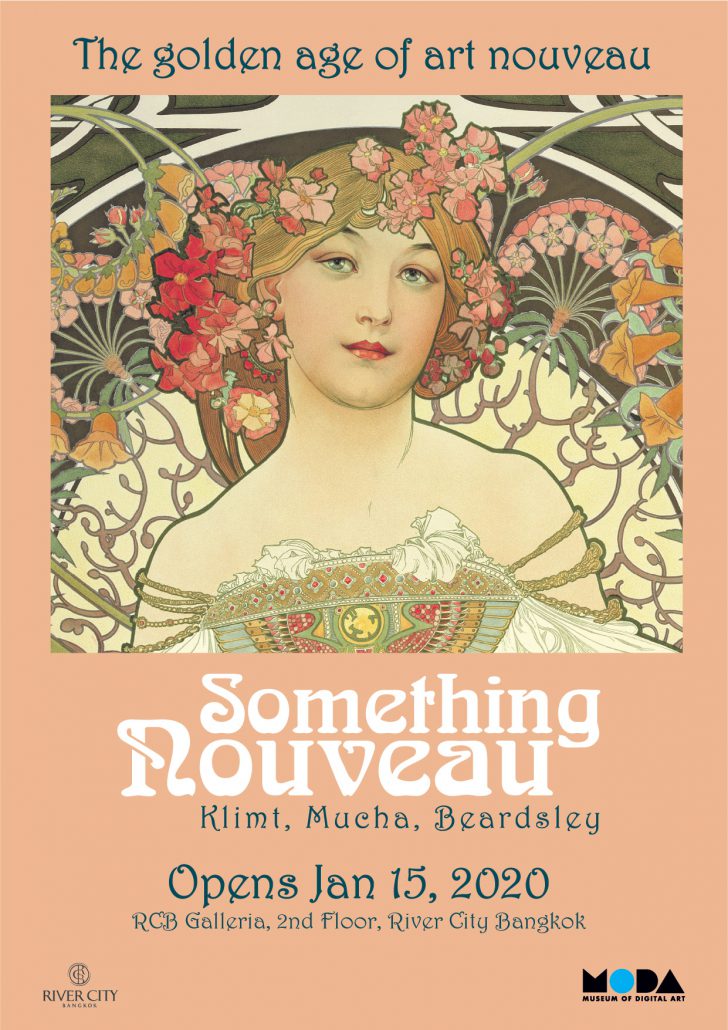 The first city in the world to have MODA.
Bangkok is the first city in the world to have MODA. Oleg Marinin's Vision Multimedia Projects (VMP), the European digital production house behind MODA, will open Museums of Digital Art in Dubai, Zurich and Moscow in coming years. Each year, MODA will present new exhibitions, immersive experiences and virtual reality journeys.
Speaking about the investment in MODA, Yuthachai Charanachitta, Group CEO of ItalThai, said "As one of two contemporary public art centers in Bangkok, our promise to visitors is to provide art, culture and knowledge in everything we do."
Linda Cheng, managing director River City Bangkok said "MODA makes art from the world's artists accessible to people of all parts of our society. We support the exhibition, with information about the works of art and the artists who created them. For those familiar with the world's best galleries, MODA is a new way of looking at artworks of your favourite artist in a completely new light. For those just discovering art, MODA is a wonderful first-time experience for all the family."
MODA – Museum of Digital Art Bangkok
MODA is launched 15 January with three very different experiences. Some museums such as MORI in Tokyo show contemporary digital art. Atelier des Lumières, Parispresents digital exhibitions of classical art. Very occasionally a gallery will present virtual reality art. MODA Bangkok presents all three art formats: exhibitions, immersions and virtual reality.
MODA Gallery
'Something Nouveau', the first exhibition for 2020 is a celebration of the golden age of art nouveau, featuring the sumptuously fluid and decorative works of Gustav Klimt, Alphonse Mucha, and Aubrey Beardsley. Following in May, Vincent Van Gogh will showcase the life's work of the talented but troubled artist. Three exhibitions will be shown each year, the third for 2020 is still to be announced.
MODA Space
The second gallery provides immersive experiences (including those with 3D effect) and interactive digital installations. Visitors are not only immersed in digital art worlds created by contemporary international digital artists, they can also interact with them. The possibility to create fantasy worlds is especially important for children who are encouraged to interact with the exhibits and can create their own animated artwork to become part of the show.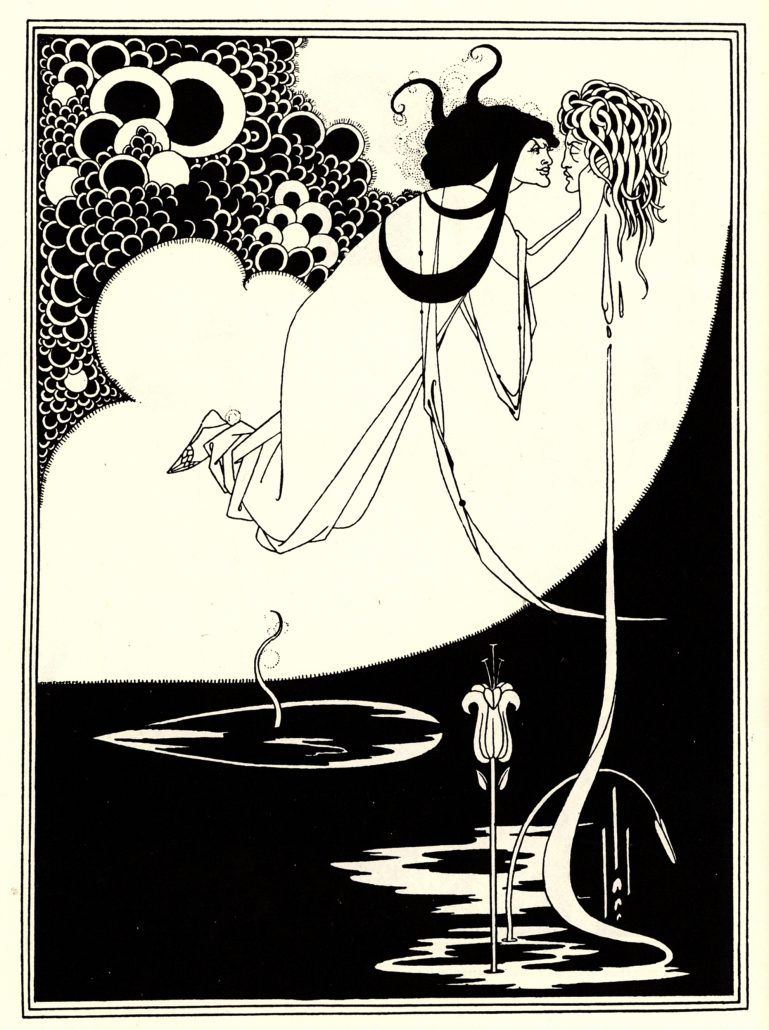 MODA VR Studio
The third gallery is dedicated to virtual reality digital content for wearable video screens and audio. Visitors immerse themselves completely in 3D worlds. They can also virtually create their own pieces of art using this state-of-the-art technology.
Vision Multimedia Projects, maker of "From Monet to Kandinsky" and "Italian Renaissance", will create the digital content for the three areas of MODA Bangkok.

Mr Marinin explained, "First we research subjects that will be of most interest to art lovers. We then collaborate with the best museums around the world to capture these works of art in the digital format. Next, we create the storyline, sequencing the art works to dramatically showcase the genre and artist. The animation is paired with highly emotive music to complete the experience."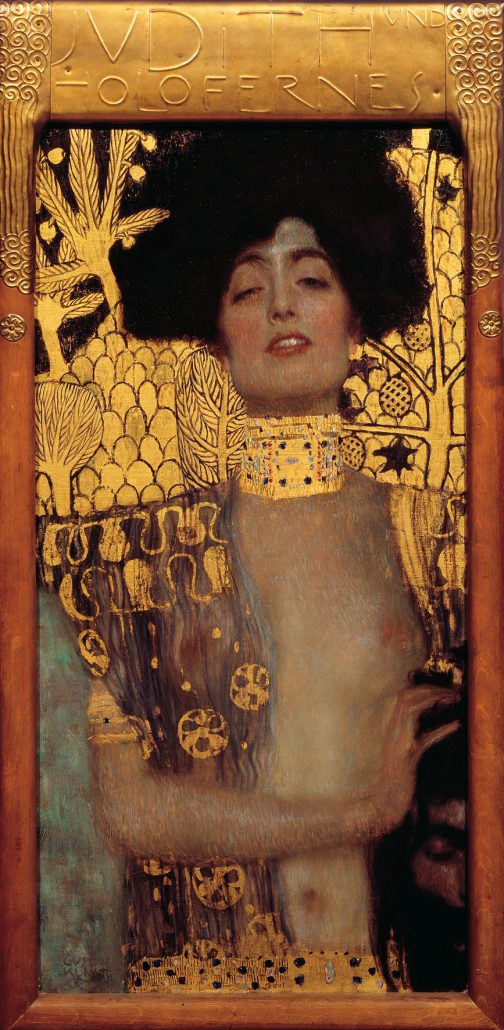 "Specialist teams take responsibility for particular parts of the production. Some are in charge of cultural and historical context while others bring together the works of art and music into this new digital form. Sometimes musicians are commissioned to compose original works. It normally takes us 4-5 months to create a new exhibition."
SOMETHING NOUVEAU
The first exhibition of 2020 is Something Nouveau, celebrating the golden age of art, design and architecture of the art nouveau period (1890 – 1910). The works of Gustav Klimt, Alphonse Mucha, Aubrey Beardsley are extremely well known, still reaching incredible prices when sold at auction. The Woman in Gold, is a celebrated and worthy introduction to Klimt's works. Oleg Marinin: "What makes this first phase challenging is that three artists belong to the same art movement but they're quite different. It's an exciting task to combine their works in one story and to illustrate the whole art movement".
The most esthetic one of all modernism movements, Art Nouveau is always recognized from the start as an important step in art, architecture and designs. Though its time frame was rather narrow, peaking around 1900, beauty and uniqueness of the style still have plenty of admirers all around the globe. Because Art Nouveau developed simultaneously over a large geographical area, there are considerable differences between the local varieties.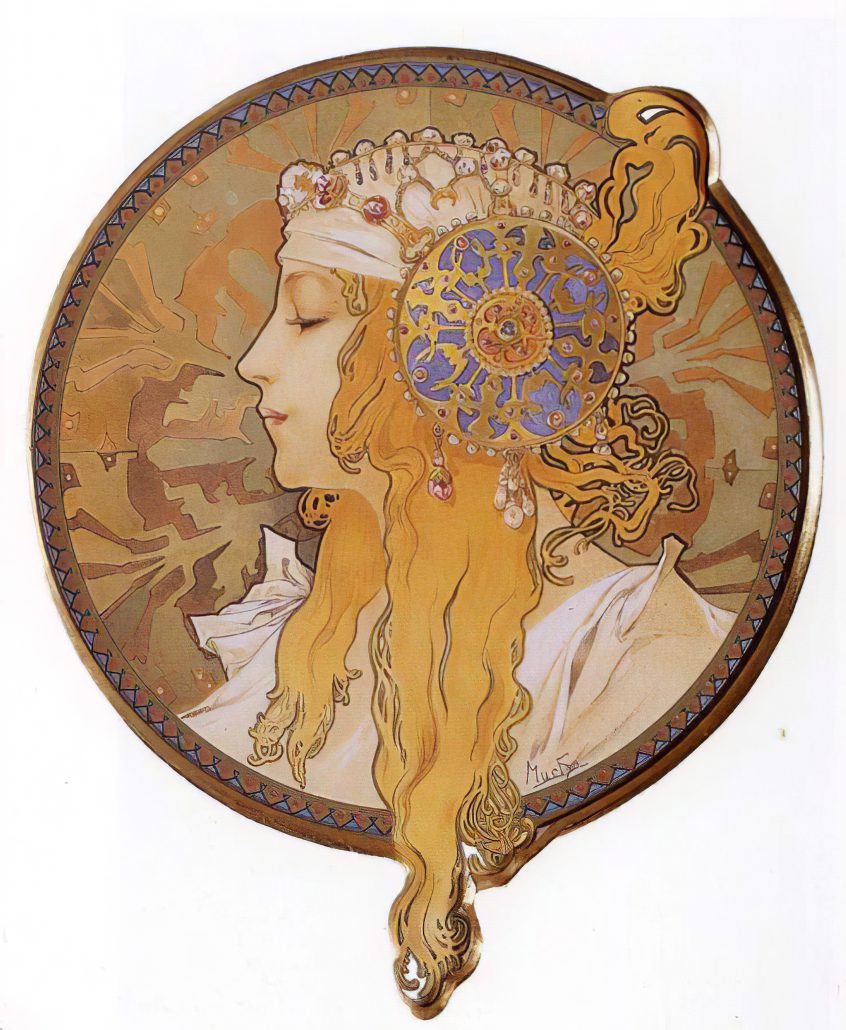 The multimedia exhibition «Something Nouveau. Klimt, Mucha, Beardsley» consists of 3 novels, devoted to the art of three reputable masters of the style. Over five hundred images of beautiful masterpieces are projected to large screens, placed at different angles in a huge multimedia room. The audience get the unique opportunity to have a close look to every tiny detail, which is known to be very important and emotionally charged in Art Nouveau works.
Immerse yourself with MODA, the first Museum of Digital Art in Bangkok located on the 2nd floor of River City Bangkok. Open from 15 January 2020 until 16 April, Something Nouveau brings the Art Nouveau movement, represented by Gustav Klimt, Alphonse Mucha, and Aubrey Beardsley, to life. Early bird tickets are available online until 14 January through ZIP EVENT https://www.zipeventapp.com/e/Something-Nouveau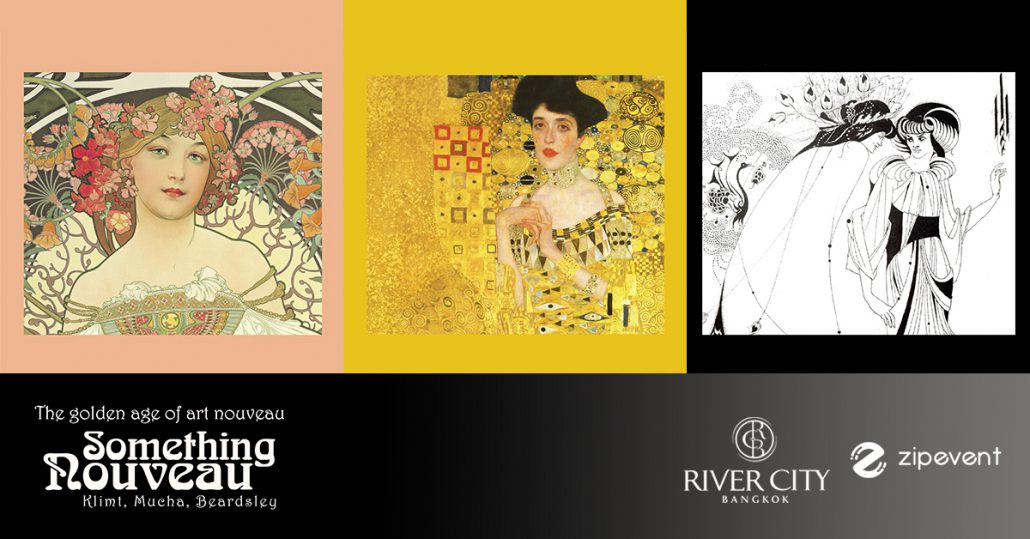 Early bird tickets (until 14 January) for adults 300 THB
Early bird tickets (until 14 January) for children over 4 years old and students not over Bachelor's Degree level 200 THB
Normal ticket price (from 15 January until 16 April) for adults 350 THB
Normal ticket price (from 15 January until 16 April) for children over 4 years old and students not over Bachelor's Degree level 250 THB
---
Follow Me Now!
Instagram: @Zipevent
Website: www.zipeventapp.com 
Twitter: @Zipevent 
Facebook: @Zipevent

Comments
comments