A New Multimedia Exhibition
celebrating the golden age of art, design and architecture
SOMETHING NOUVEAU
KLIMT, MUCHA, BEARDSLEY
River City Bangkok introduces MODA in 2020 for art lovers of all ages to immerse yourself with the first Museum of Digital Art in Bangkok located on the 2nd floor. Open on 15 January until 16 April 2020 at RCB Galleria (2nd fl.), Something Nouveau brings the Art Nouveau movement, represented by Gustav Klimt, Alphonse Mucha, and Aubrey Beardsley.
This year, River City introduced a new art form to Bangkok. FROM MONET TO KANSINSKY – part art, part education, part entertainment – was a unique experience that created a sense of wonder for 60,000 people of all ages and all backgrounds over its 12-week showing at River City Bangkok.
Get Ticket to Experience SOMETHING NOUVEAU at Zipevent.
Visitors to MODA will be treated to exhibitions like FROM MONET TO KANDINSKY and ITALIAN RENAISSANCE. The first for 2020, opening 15 January, is "Something Nouveau" featuring the artists of the golden age of Art Nouveau: Klimt, Mucha and Beardsley.
SOMETHING NOUVEAU
In celebration of the golden age of art, design and architecture of the art nouveau period (1890 – 1910), the works of Gustav Klimt, Alphonse Mucha, Aubrey Beardsley are extremely well known, still reaching incredible prices when sold at auction. The Woman in Gold, is a celebrated and worthy introduction to Klimt's works.
ART NOUVEAU
The most esthetic one of all modernism movements, Art Nouveau is always recognized from the start as an important step in art, architecture and designs. Though its time frame was rather narrow, peaking around 1900, beauty and uniqueness of the style still have plenty of admirers all around the globe. Because Art Nouveau developed simultaneously over a large geographical area, there are considerable differences between the local varieties. The multimedia exhibition «Something Nouveau. Klimt, Mucha, Beardsley» consists of 3 novels, devoted to the art of three reputable masters of the style. Over five hundred images of beautiful masterpieces are projected to large screens, placed at different angles in a huge multimedia room. The audience get the unique opportunity to have a close look to every tiny detail, which is known to be very important and emotionally charged in Art Nouveau works.
The most aesthetic of all modernism movements, Art Nouveau was recognized from its genesis as the flourishing of art, architecture and design. Though its time frame was rather narrow (1890 to 1910, peaking around 1900), beauty and individuality of the style has plenty of admirers all around the globe to this day. In its search to establish a truly modern aesthetic, Art Nouveau became the defining visual language for a fleeting moment which is the golden age.
During its blossoming, Art Nouveau was true avant-garde. The movement represented the most remarkable attempt to reconcile the demands of the technical age with the undying wish for beauty and glorification.
Art Nouveau artists overturned the widespread belief of early 18th century that painting and sculpture were superior to crafts. Instead they aspired the idea of "total works of the arts" and helped to narrow the gap between the fine and the applied arts.
Because Art Nouveau developed simultaneously over widespread geographical locations, there are considerable differences between the local varieties. But all Art Nouveau artists shared the idea, which was brilliantly expressed by the movement's philosophical father, the English designer and businessman William Morris: "To give people pleasure in the things they must perforce use, that is one great office of decoration; to give people pleasure in the things they must perforce make, that is the other use of it."
AUBREY BEARDSLEY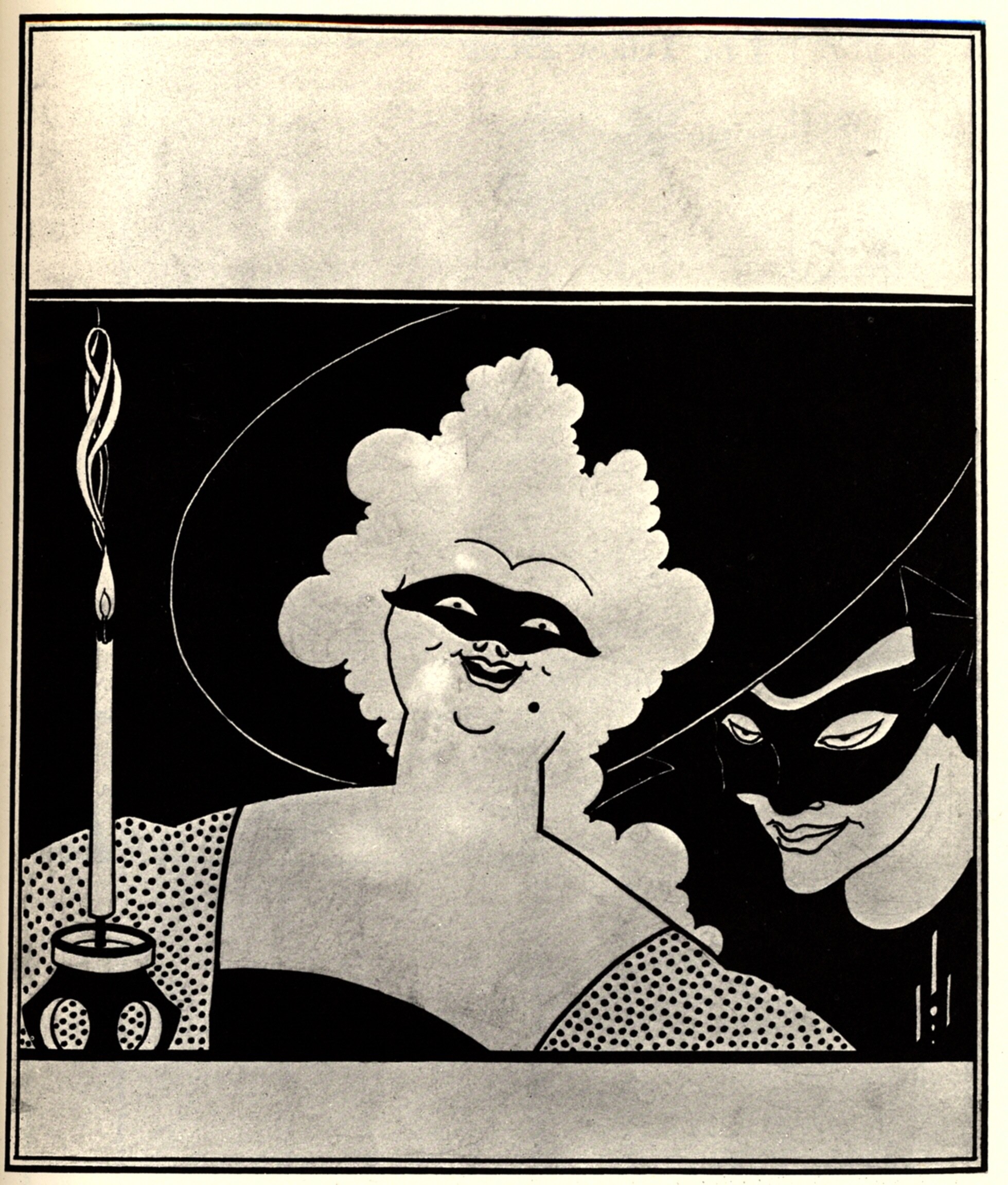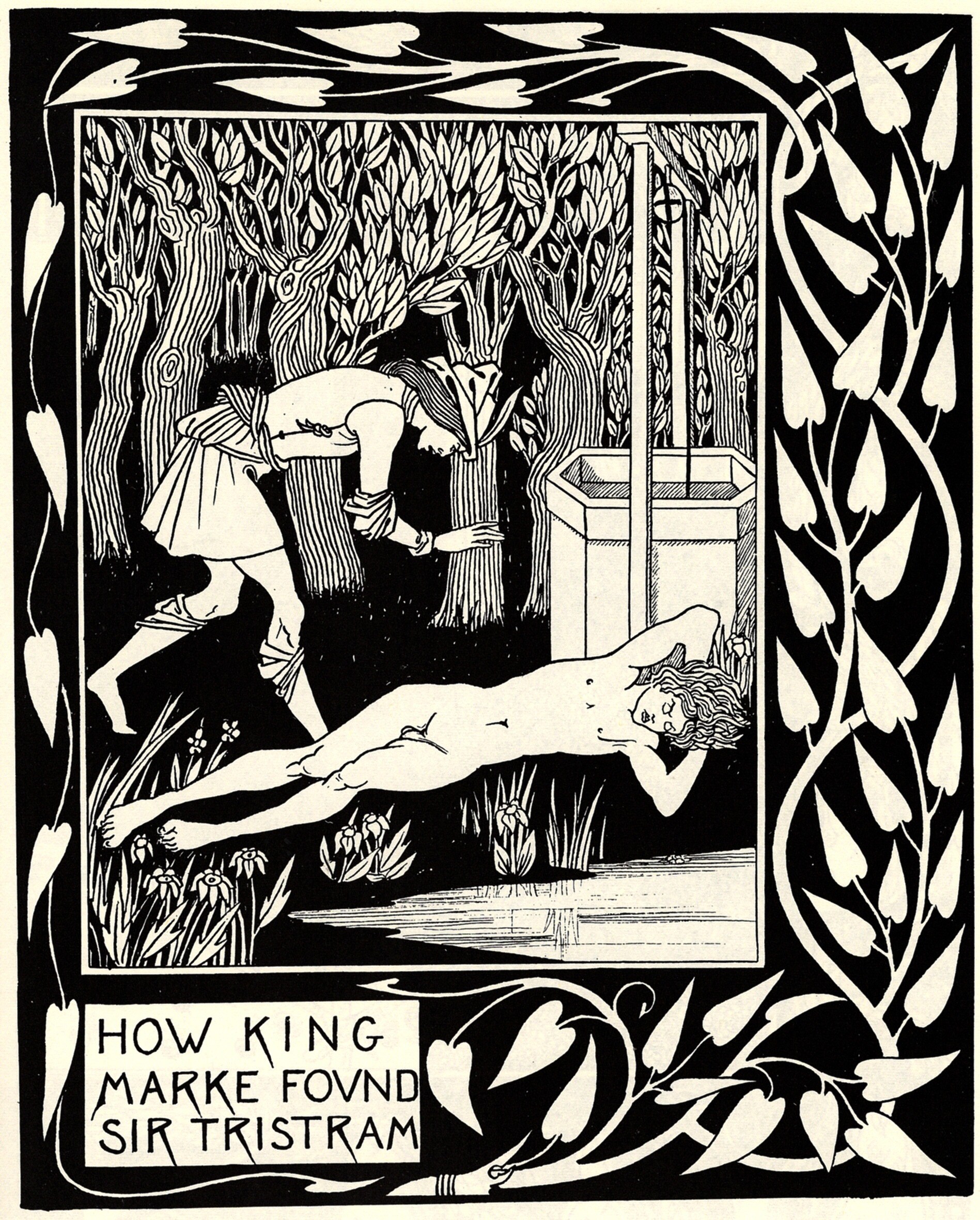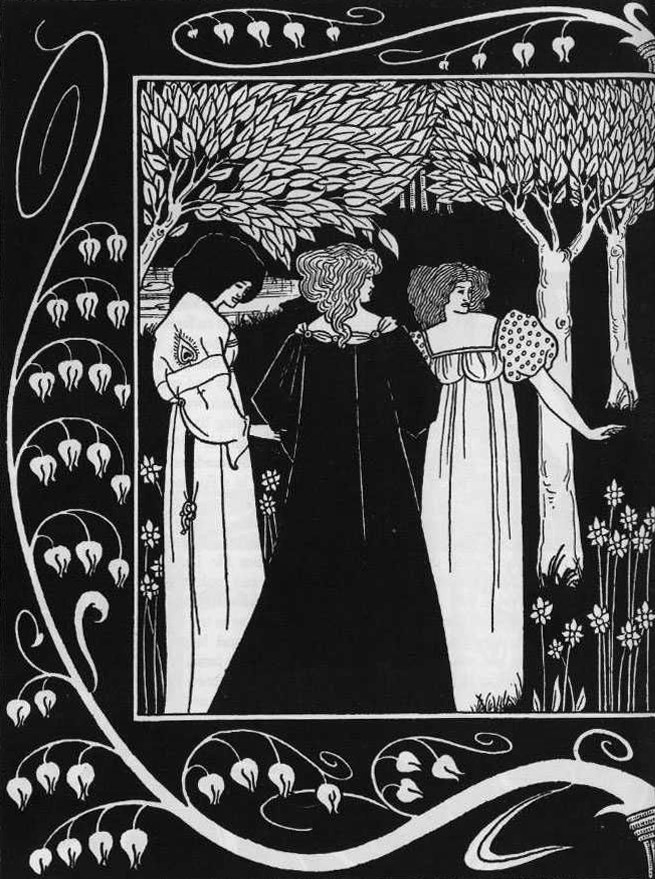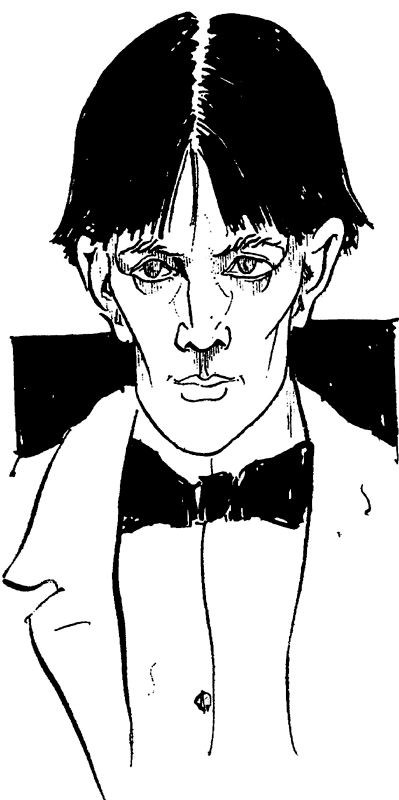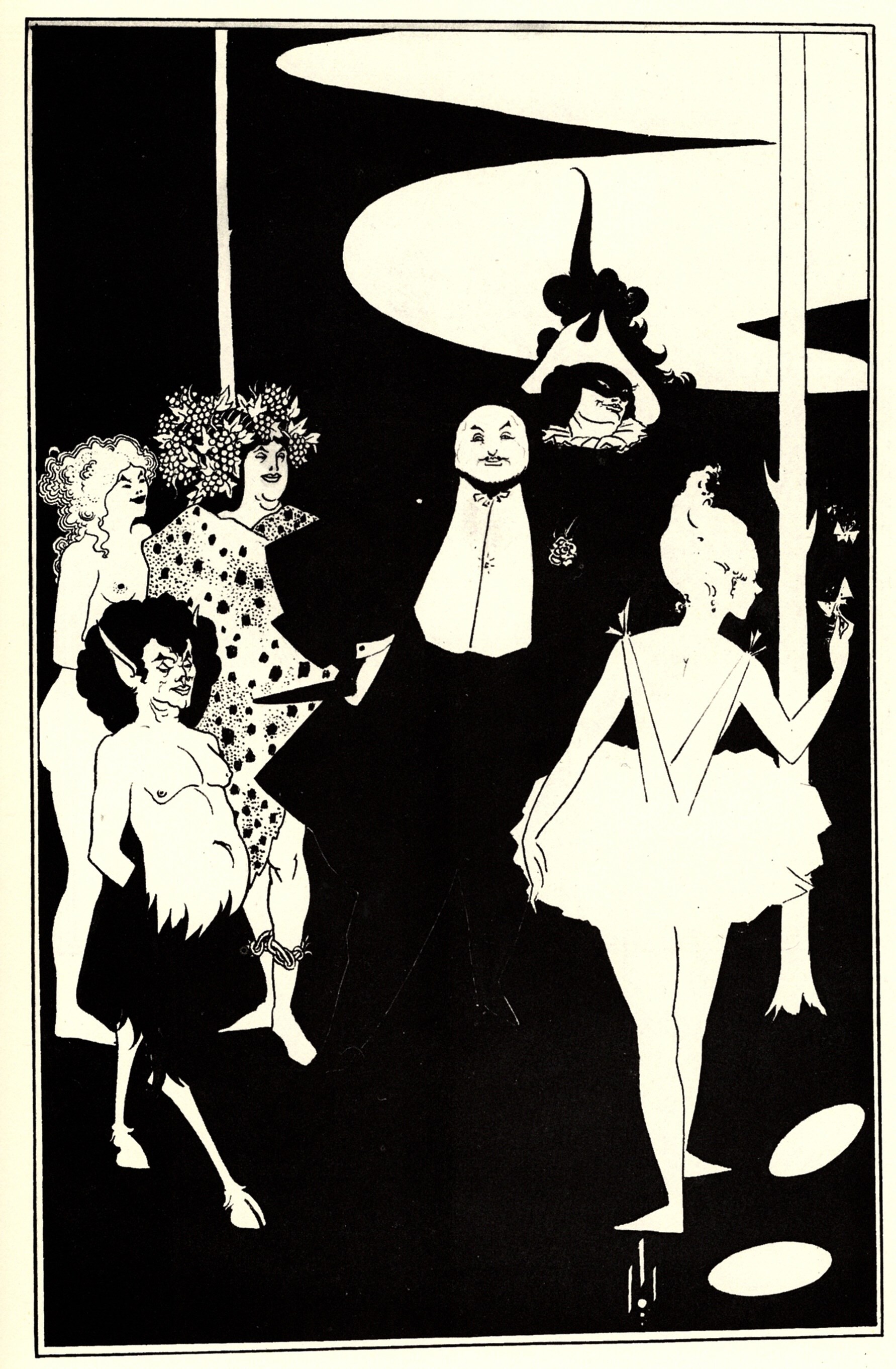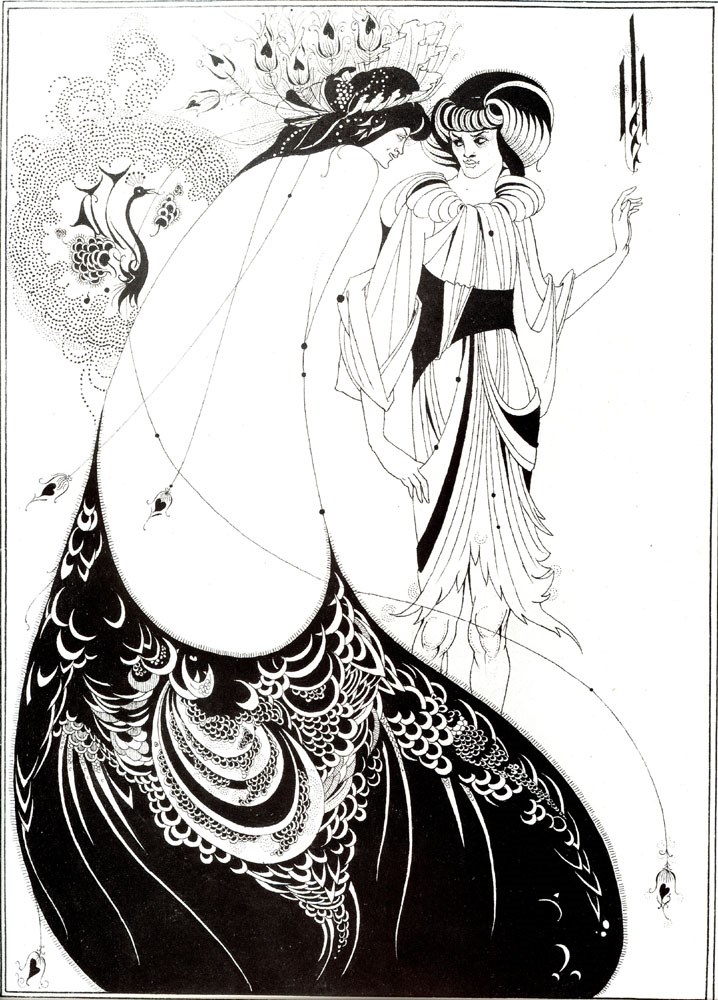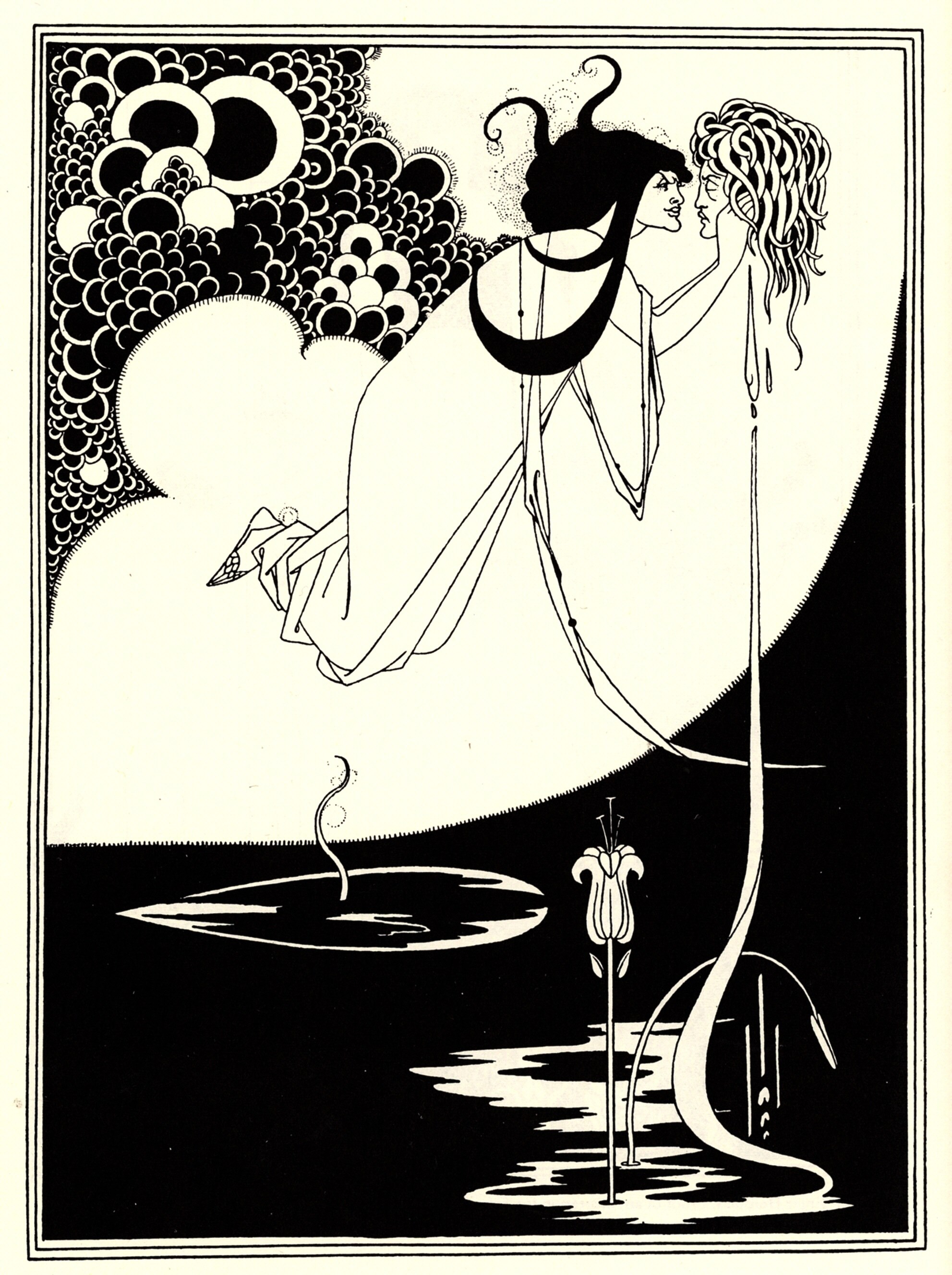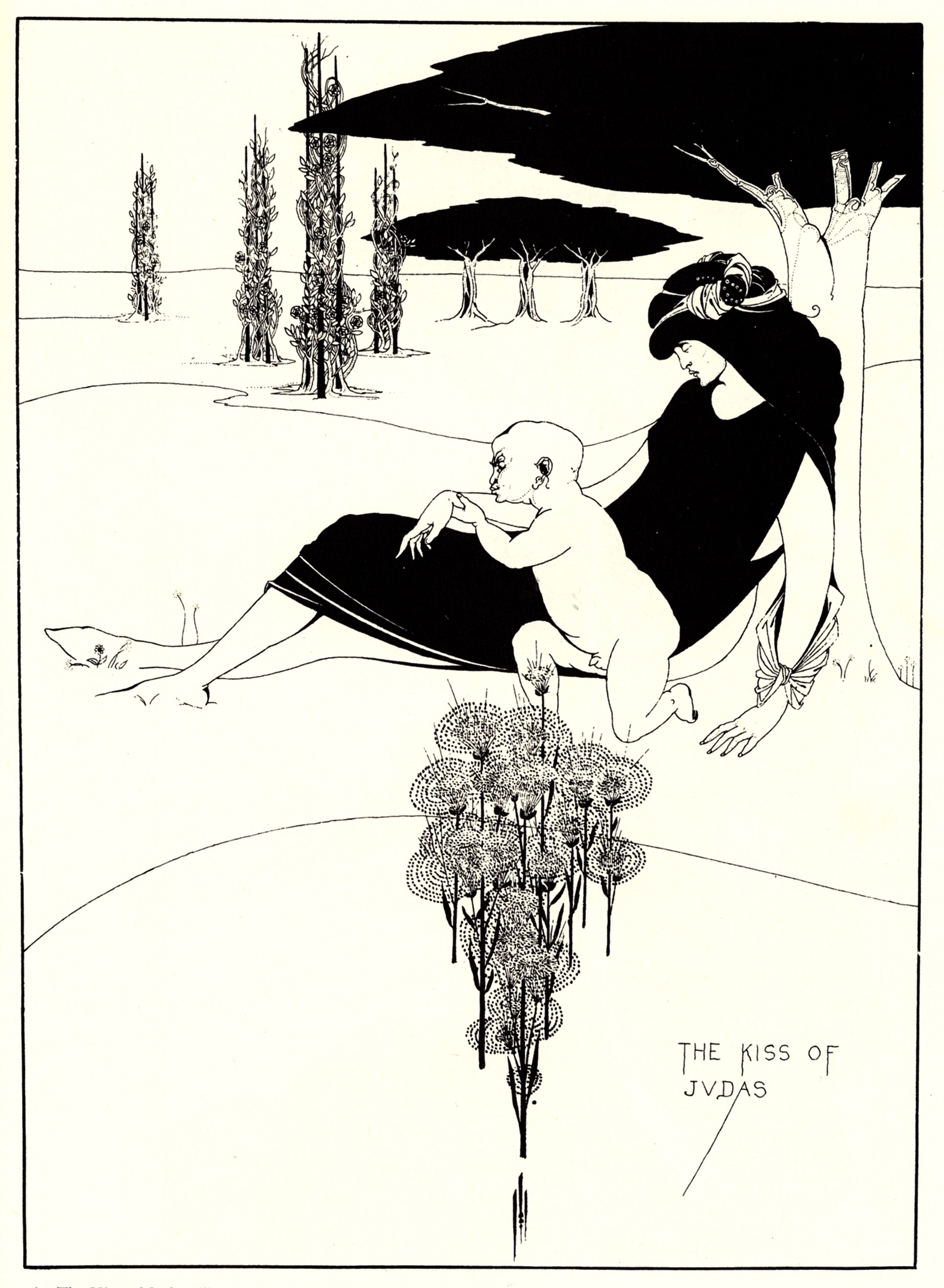 The person who best expressed Art Nouveau's steep historical arc, like a flame that burned brightly but briefly, was the young Englishman Aubrey Beardsley, whose perverse sensibilities made him the most controversial figure of Art Nouveau. The linear elegance of Beardsley's designs coupled with the artist's bizarre sense of humor and fascination with the grotesque and taboo simultaneously intrigued and repelled his Victorian audience. The most gorgeous Beardsley's series like Le Morte d'Arthur, Salomey, illustration for the Savoy, The Studio and the Yellow book magazines are presented in the exhibition.
ALPHONSE MUCHA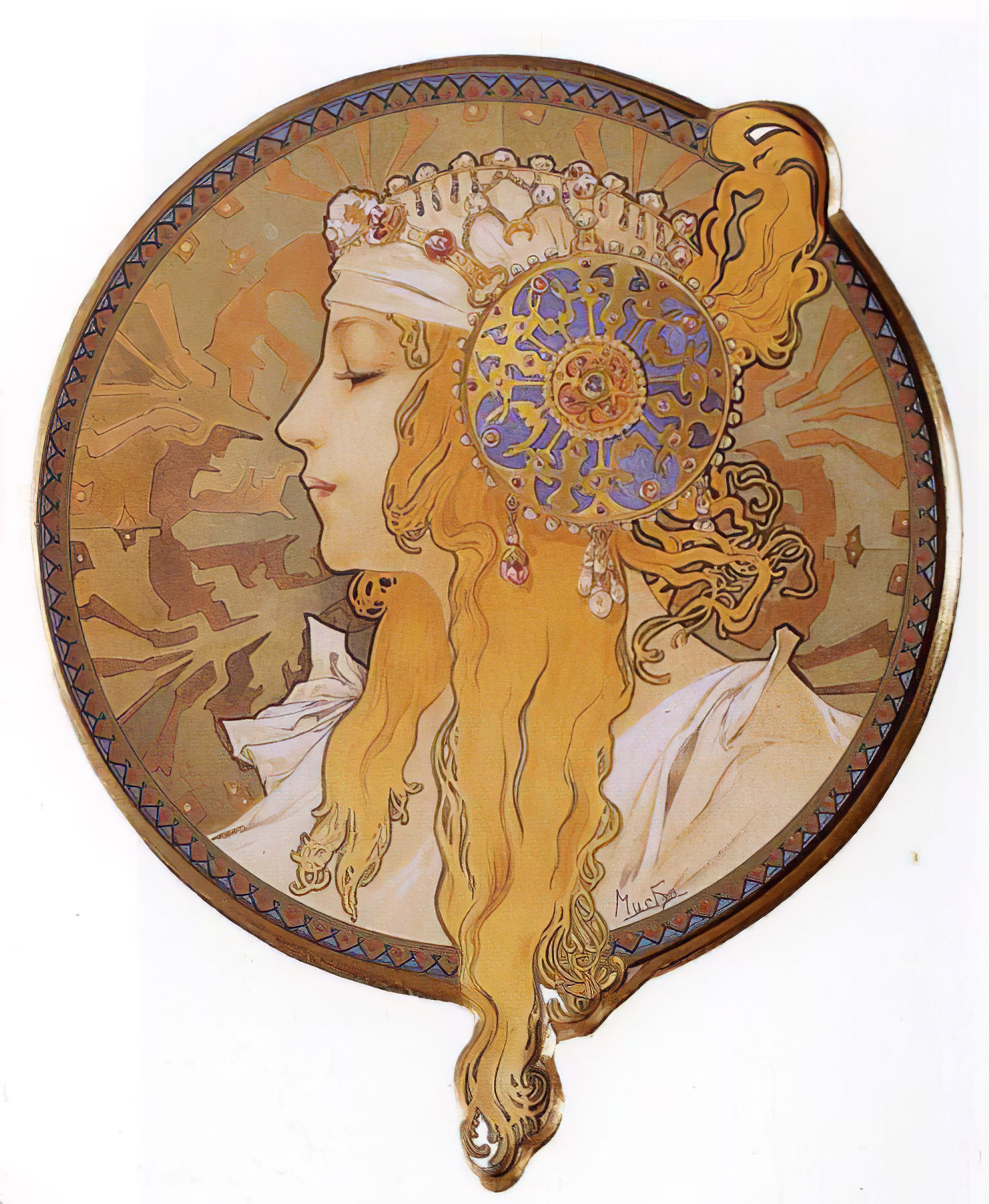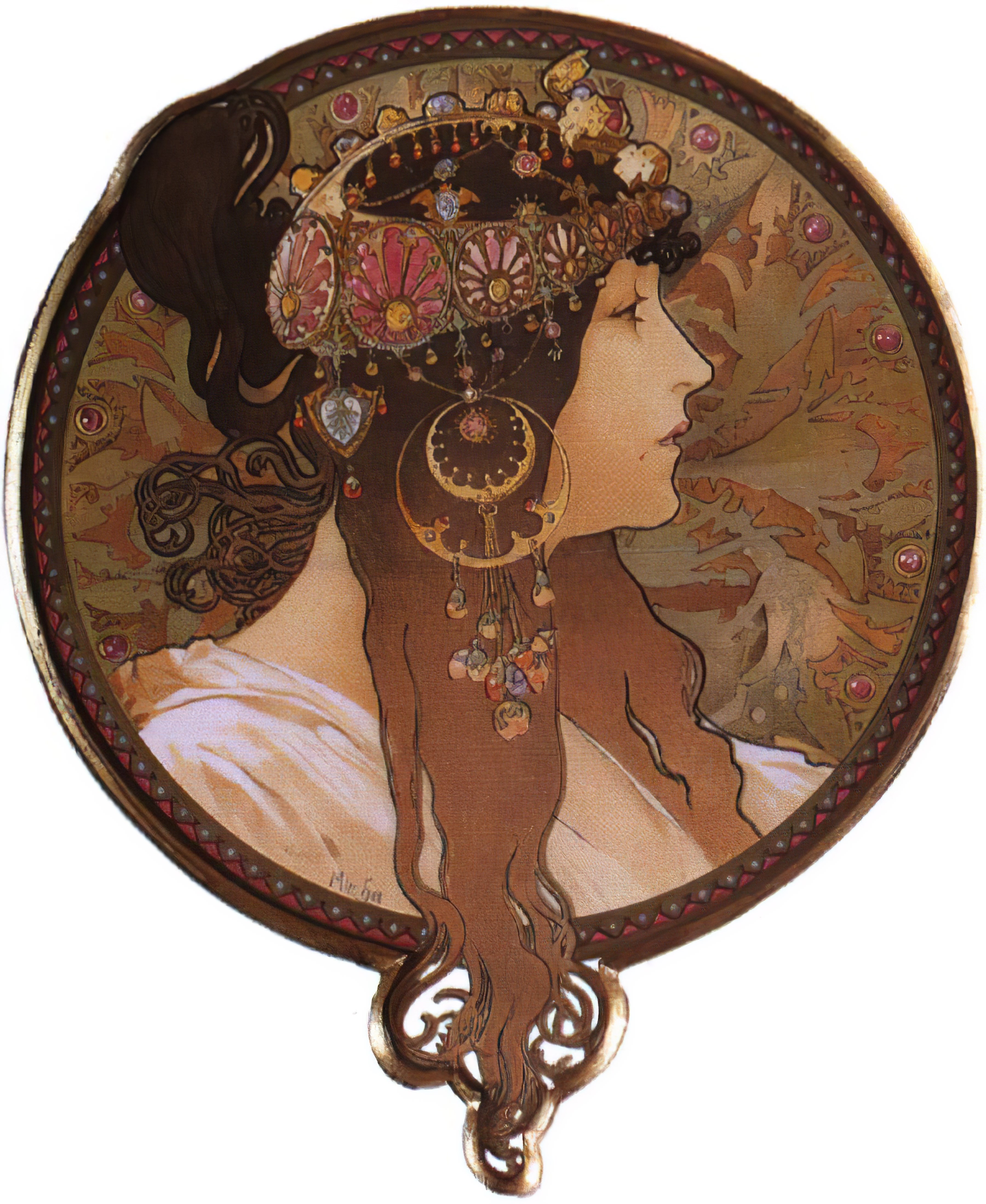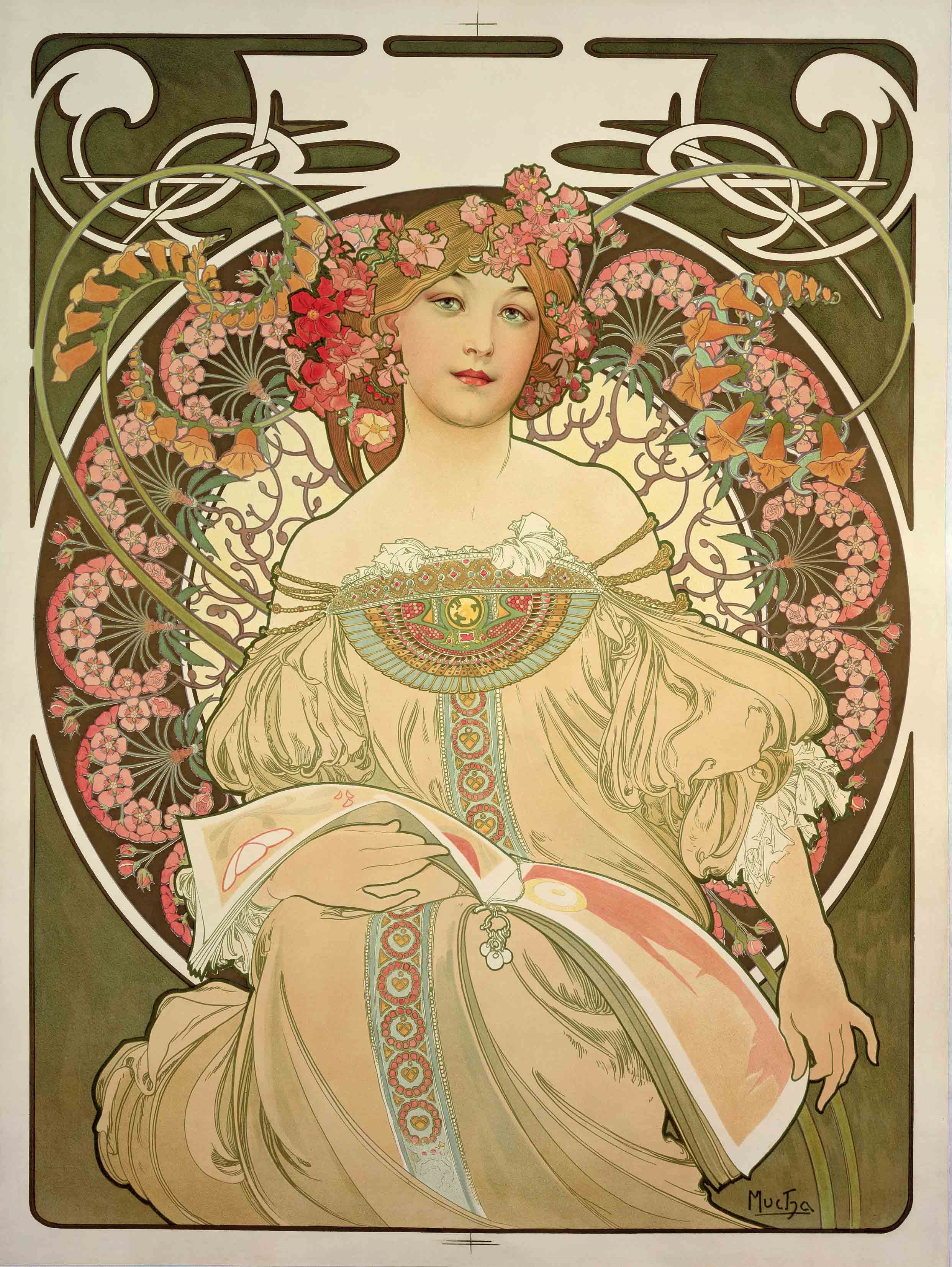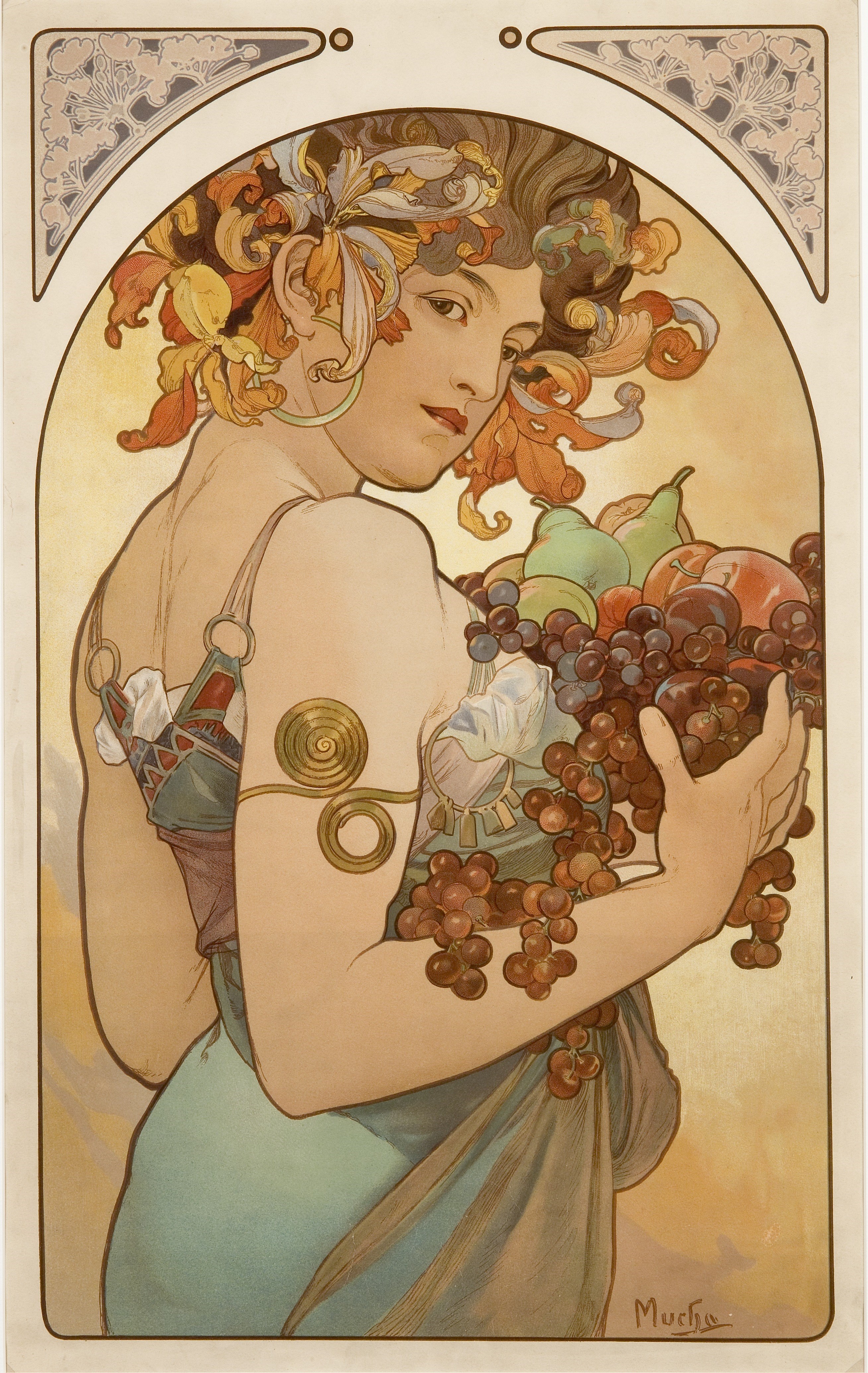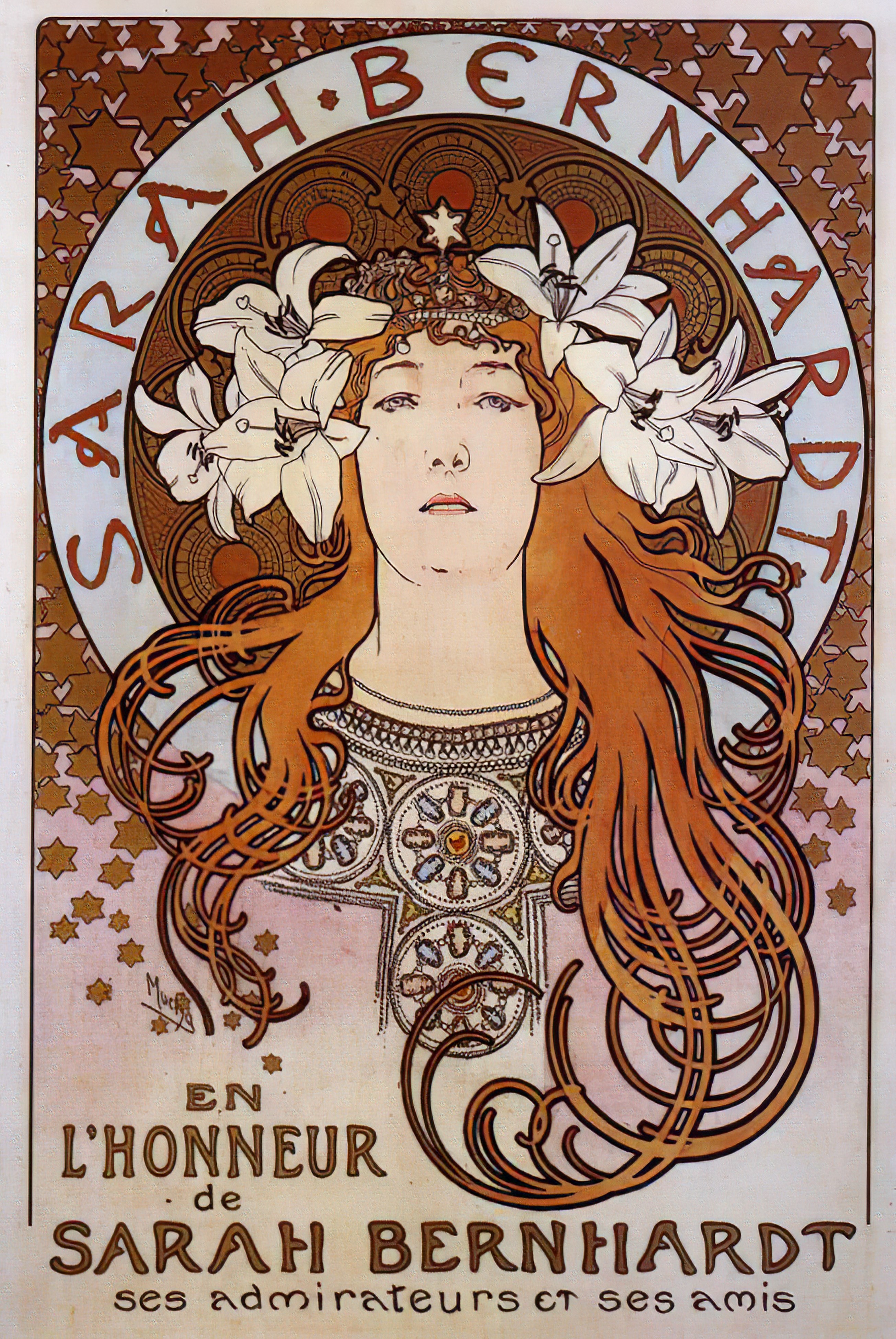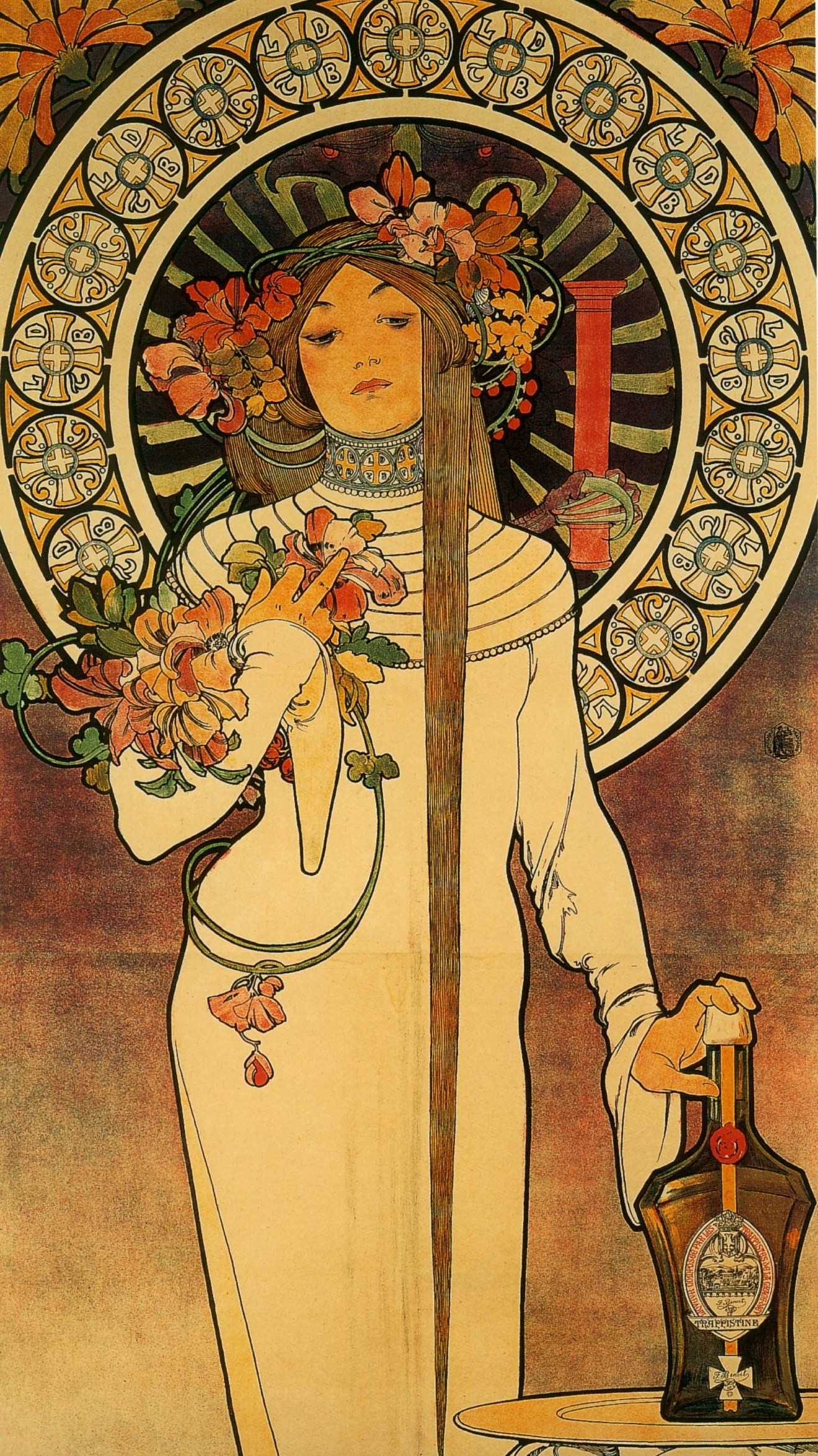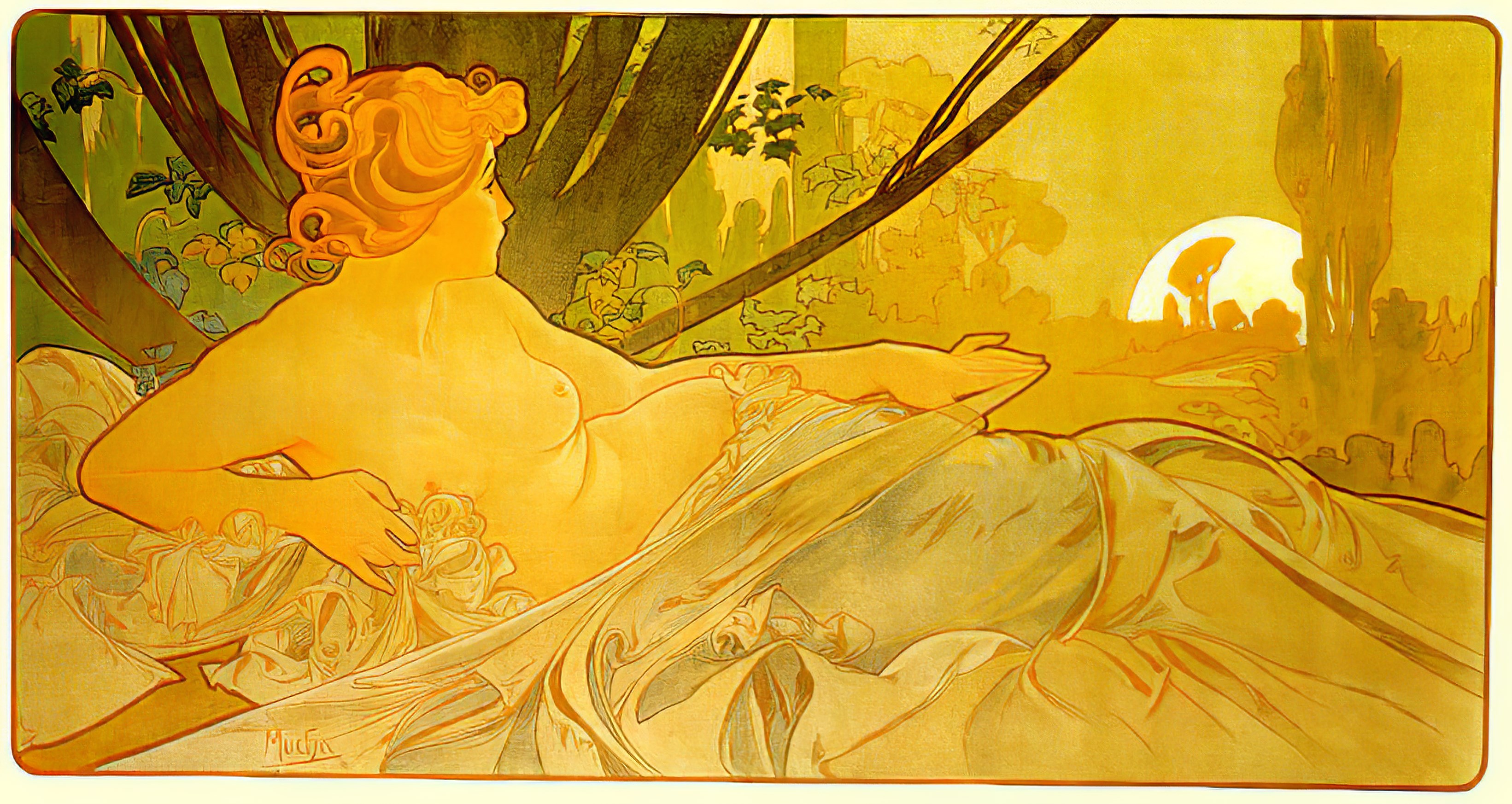 Czech artist Alphonse Mucha's representations of la femme nouvelle ("new woman") are illustrative of the emerging medium of graphic advertisements. Women were a favorite subject in artist's work since it served both allegorical and decorative purposes. Indeed, Mucha and his peers celebrated femininity as the antidote to an overly-industrialized, impersonal, "masculine" world. The beautiful multimedia show demonstrates the most splendor Mucha's works from his Paris period.
GUSTAV KLIMT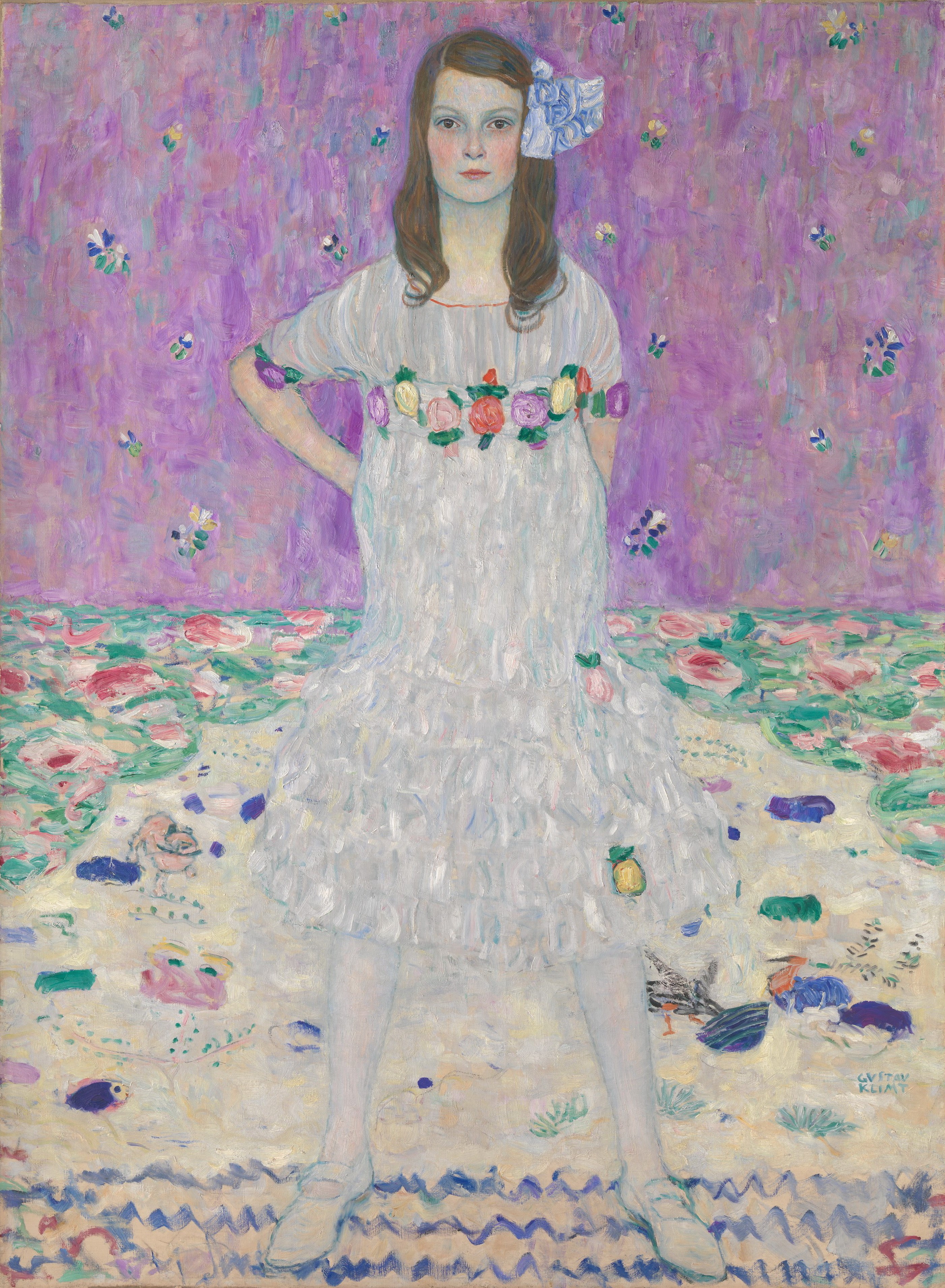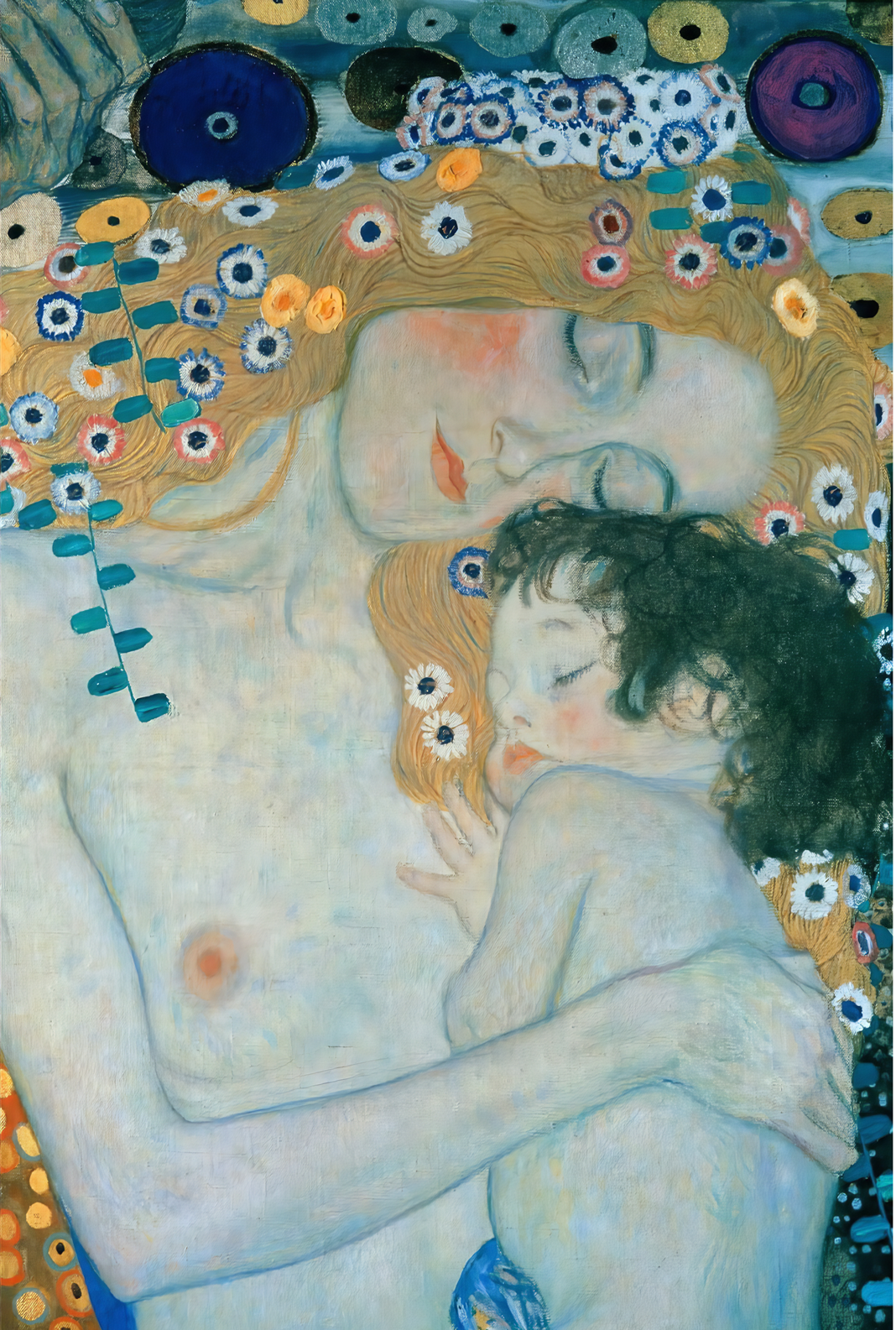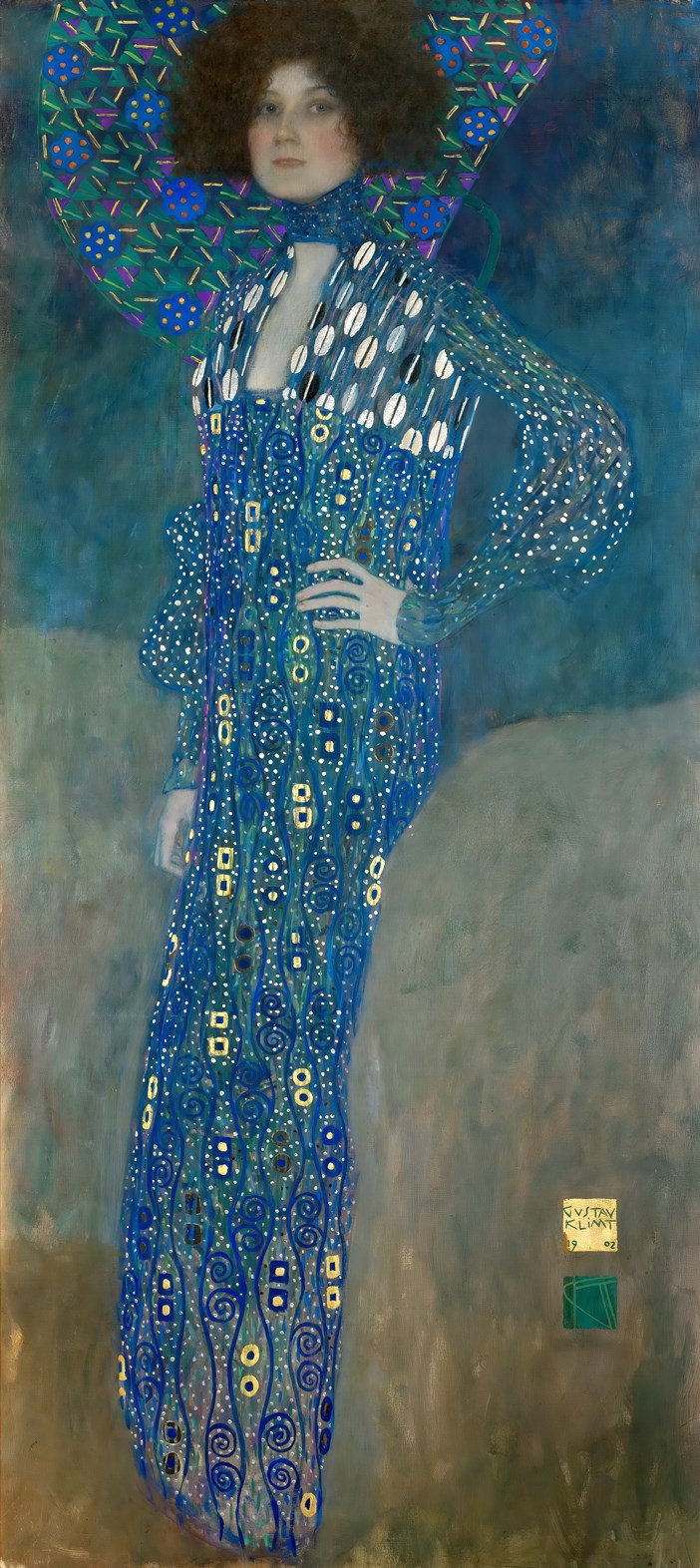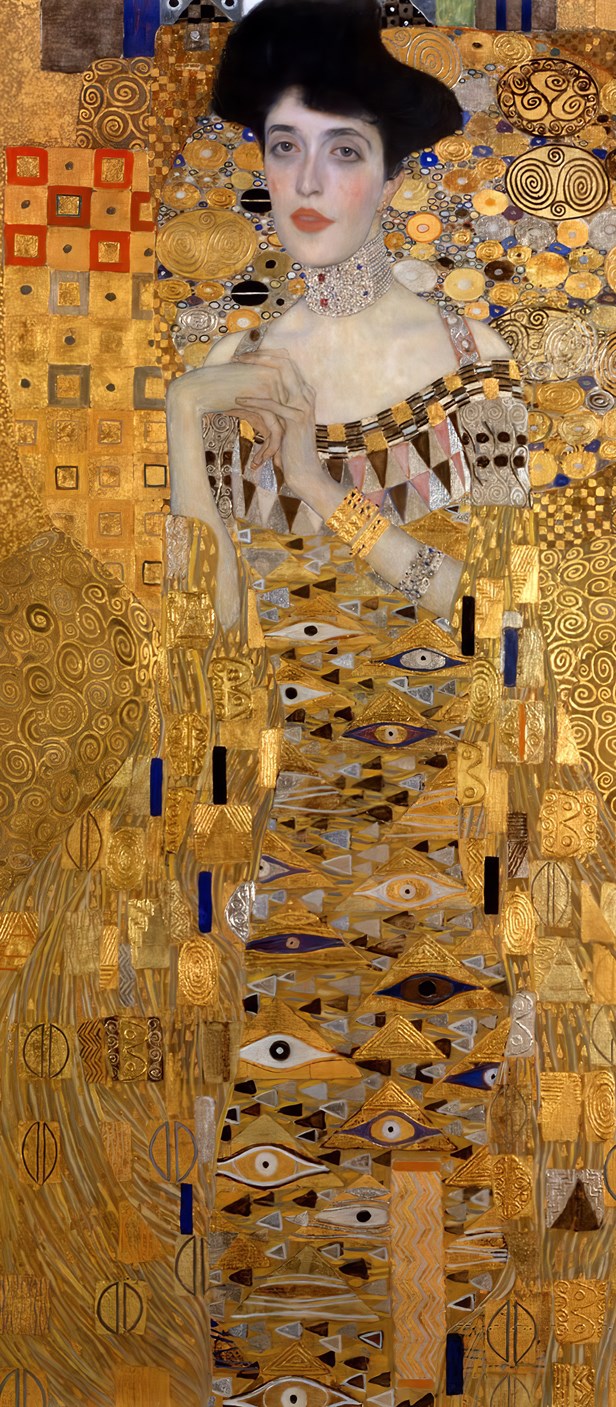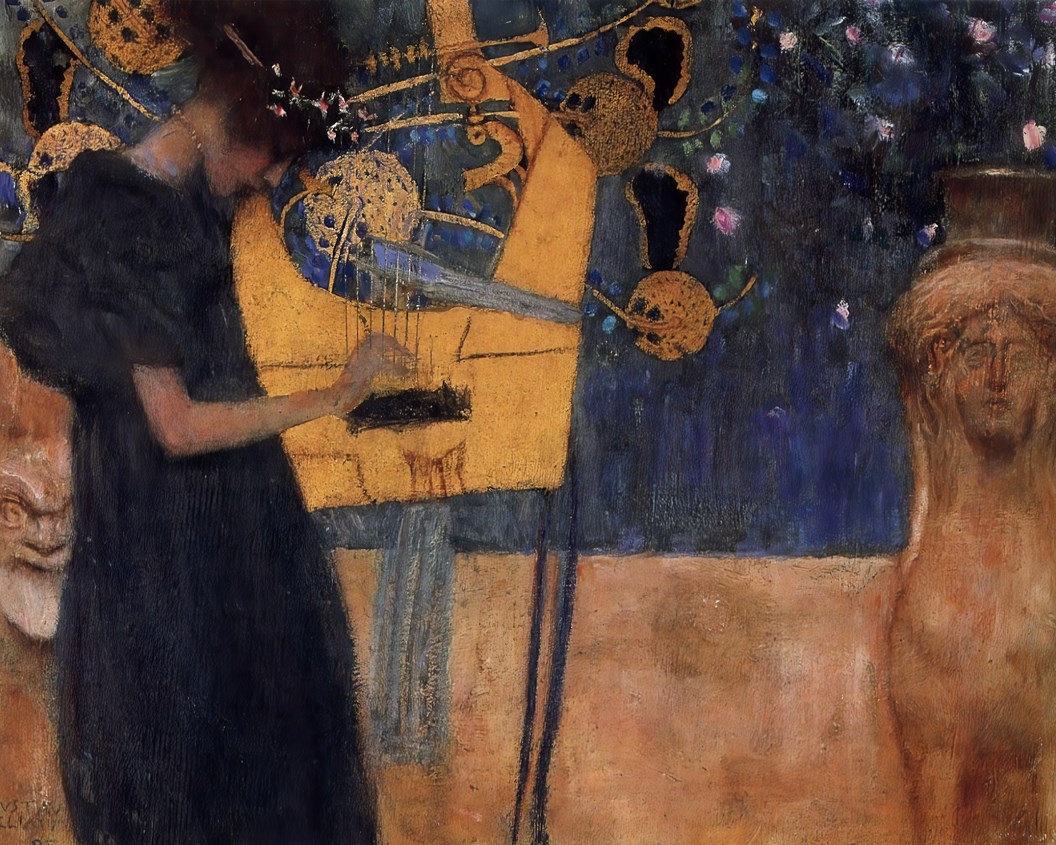 While Beardsley was an untrained prodigy, Gustav Klimt attended the Vienna School of Arts and Crafts and began his career as the establishment wunderkind. Klimt's early works fulfilled academic and bourgeois expectations for art with their naturalistic depictions of historical scenes. But not all of Klimt's work fit such orthodox constraints. The atmosphere of erotic love and sexuality that pervaded Vienna around 1900 exerted a powerful influence on the artist. Like the philosopher Friedrich Nietzsche, Klimt saw the artist as a messenger of truth, not fantasy. Nowadays his outstanding golden paintings are well known and admired all over the world. Klimt's masterpieces are the true heart of the art nouveau style as well as of the multimedia show: visitors will be able to enjoy Klimt's most famous golden works, the Vienna Secession's freeze, and even some early and more classical masterpieces of the artist.
SOMETHING NOUVEAU presents all three art formats.
Gallery
To celebrate the golden age of art nouveau, Something Nouveau features the sumptuously fluid and decorative works of Gustav Klimt, Alphonse Mucha, and Aubrey Beardsley.
Space
The second part provides immersive experiences (including those with 3D effect) and interactive digital installations. Visitors are not only immersed in digital art worlds created by contemporary international digital artists, they can also interact with them. The possibility to create fantasy worlds is especially important for children who are encouraged to interact with the exhibits and can create their own animated artwork to become part of the show.
VR Studio
The third part is dedicated to virtual reality digital content for wearable video screens and audio. Visitors immerse themselves completely in 3D worlds. They can also virtually create their own pieces of art using this state-of-the-art technology.
River City Bangkok is open daily
Monday – Thursday from 10 a.m. until 8 p.m.
Friday – Sunday from 10 a.m. until 9 p.m.

---
Follow Me Now!
Instagram: @Zipevent
Website: www.zipeventapp.com
Twitter: @Zipevent
Facebook: @Zipevent

Comments
comments